vivo Z5 X JOY STUDIO X PAT LEE joint custom gift box surprises debut
2019-09-16 16:22:14 Recommended2019-09-16 16:22:14
Perhaps everyone has a dream of growing up to be a scientist or astronaut. The dream should not be profane, but it is also out of reach. Looking up at the starry sky, we always have a psychological desire to explore the universe. The shuttle of time and space, the big bang, aliens, etc. can always arouse our infinite interest.
Interestingly, vivo joined hands with JOY STUDIO and Pat Lee to bring a sci-fi-style full-strength mobile phone joint gift box, let us pay tribute to the dream with thought.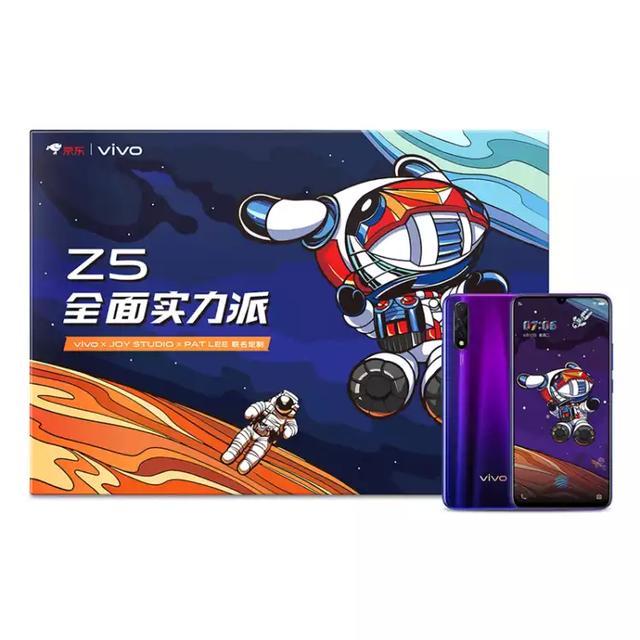 Notoriety and design artist
JOY STUDIO is a youth trend brand created by JD. It is mainly a combination of well-known brands and creative talents in various fields around the world. It hopes to create an unrestricted and distinctive new IP in a free style. Pat Lee, a Chinese-Canadian cartoonist who was famous when he was a teenager, is considered a young man. He has written for the two comic giants DC and Marvel. The well-known serial comics of young people such as "Iron Man", "Batman", "Spider-Man", "Superman" and "Wolverine" are from him. And thus rank among the top cartoonists.
The big surprise of the joint gift box-take you to experience the sci-fi style of deep bone marrow
Art is the way creators use their own styles to convey their values to others. It reflects reality and connects dreams. In this era of advanced technology and information explosion, the connection between machines and users is closer, and human-computer interaction has become more important. This time, the vivo Z5, a full-powered thousand yuan machine, took this as a breakthrough and joined hands with JOY STUDIO and Pat Lee to bring a new joint gift box. In this gift box, there is a lively and cute JOY doll, which is created by Pat Lee. The style is red and blue, full of vitality, full of electroplated silver, and a strong exploration of strength. The JOY dolls in space suits are like you and me who are full of curiosity and awe of the universe. Moreover, it is not an ordinary doll. It can also "transform" a Bluetooth speaker. On the Bluetooth pair, a clear and bright sound comes from the base, allowing you to immediately enter the music world in the universe.

The sci-fi style highlights every detail. The vivo Z5 in the gift box brings a customized UI at the system level. The theme style from JOY STUDIO makes every part of this phone attractive. Entering the table, astronauts floating in space are in sight, and the mechanical time display makes every minute and every second worth looking forward to.
The protagonist vivo Z5 occupies the C position, the strength is extraordinary!
Of course, as the core protagonist, vivo Z5 is also very hard core. In addition to the sci-fi UI, the configuration has achieved the peak level in the thousand yuan machine. Snapdragon 712-times flagship processor brings strong power, 4500mAh large battery and 22.5W flash charge to provide endurance, 48 million ultra wide-angle AI triple camera and 32 million pixel ultra-clear selfie show the most beautiful world, and excellent screen fingerprint You have the coolest unlocking experience, open at the touch, and open the door to your universe.
It will be officially launched on September 17th, so don't miss the benefits!
Vivo Z5 has extraordinary strength. Now, with the help of JOY STUDIO and Pat Lee, the new joint gift box is even more attractive. Do you want to bring the vivo Z5 joint gift box to embrace the dream in your heart and explore the universe in your heart? It had exclusive sales for JD Plus members on September 8. Now it has officially started selling on September 17. The majority of consumers can start with this gift box priced at 2,098 yuan. It only costs 1798 yuan to place an order during the sale event It can be described as "do not increase the price", are you sure you do not start quickly? There is more exciting: search for "Super Launch Conference" on JD.com on September 16 to see the NEX 3 new machine launch conference!